Saving tomorrow's natural resources – starts today. Every time you tip your waste with Benedict, you're making a contribution to one of our many recycled products –  products that go back into the built environment and relieve the strain on our country's natural resources.
FRIENDLY & EFFICIENT SERVICE
We take your waste – we don't waste your time. When you tip your waste at Benedict Recycling you can be assured our staff are doing their utmost to get you unloaded as quickly as possible. Ladies and Pensioners – relax – we'll do the heavy lifting for you, and if you need a hand unloading… just ask!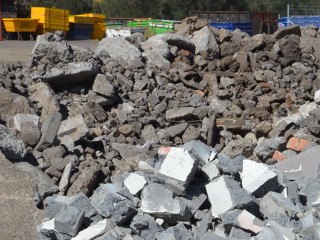 WHERE TO TAKE YOUR WASTE
With several new locations coming online in the near future, Benedict is becoming even more 'convenient'. Today, you can tip your waste at Chipping Norton, Newcastle, Wollongong and Belrose (commercial waste only).
Click here for street directions.
Benedict's range of quality recycled products includes:
Garden Soils, Bedding Sand, Aggregates, Road Bases, Turf Underlay, Drainage Sands