Benedict Industries
What Sydney's made of
Since 1966
Sydney's first choice for
natural and recycled products
Established in 1966, this Australian family owned and operated company has grown from being a haulage contractor to the largest producer and reseller of quarried, recycled and landscape products in NSW.
Benedict's mission is to offer our customers convenient, cost-effective products and services, while preserving the environment for future generations. Proudly Benedict is still growing today, helping to meet Greater Sydney with its civil, construction, landscaping and waste recycling needs. At Benedict we are committed to great customer service. To achieve this we focus on our customers, strive to understand their needs, providing outstanding technical knowledge, vast product range and genuine customer service.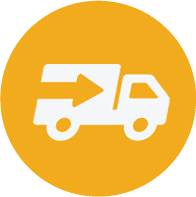 Benedict Sand & Gravel offer next day delivery service for Bulk materials across the Sydney Metropolitan area and beyond covering a vast geographical area. Benedict is recognized for creative product offerings, competitive pricing and excellent customer service, backed by an extensive network of transport resources which has cemented our position as the 'supplier of choice' to small and large projects alike.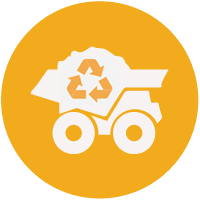 Benedict's extensive product range includes high-quality quarried and recycled products. These products have been utilised in some of the Sydney's major projects such as the Barangaroo Development, West Connex M4 widening, M2 upgrade, North Connex, Wet'n'Wild Water Park, Sydney Olympic Park and thousands more.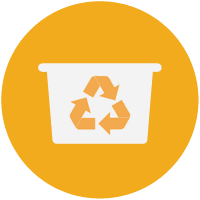 Benedict Recycling specialises in resource recovery for the waste industry. Besides the traditional Construction & Demolition waste, BENEDICT recycling facilities can also efficiently process Commercial and Industrial waste as well as a range of industrial residues. Looking forward, Benedict has entered into a number of joint ventures to explore a range of waste to energy and waste to fuel technologies.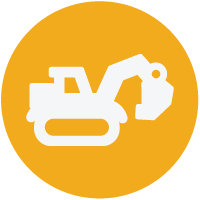 Benedict's high-quality sustainable products are manufactured and supplied to the industry for use in a variety of applications including: road, rail, construction, infrastructure upgrades and major civil projects such as: Barangaroo Development, West Connex M4 widening, M2 upgrade, North Connex, Wet'n'Wild Water Park, Sydney Olympic Park and many, many more.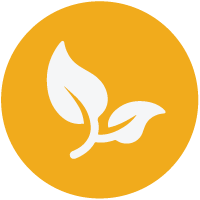 Benedict supply and deliver high quality landscaping products for all Civil and Landscaping needs. Benedict's extensive product range includes: decorative pebbles and gravels, soil blends, garden mixes, composts, mulches, soils and more. We can also custom design a new product for your specific needs.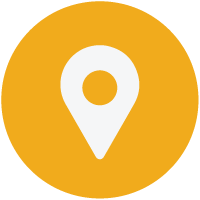 Benedict has Quarry locations at Appin, Belrose, Sandy Point, Menangle, Mittagong and Cowra.
Benedict has Recycling locations at Belrose, Chipping Norton, Girraween (Open 2019), Newcastle, Smeaton Grange (Open 2018), Penrith (Open 2019),and Wollongong.
Benedict Quarry & Recycling Locations
BENEDICT RECYCLING CHIPPING NORTON
33-39 Riverside Road, Chipping Norton
Phone: (02) 8761 0000
Fax: (02) 8761 0001
Operating Hours:
MON – FRI: 6am – 6pm
SAT: 6am – 2pm
SUN: 8am – 2pm
BENEDICT RECYCLING NEWCASTLE
1A McIntosh Drive, Mayfield West
Phone: (02) 4960 9977
Operating Hours:
MON – FRI: 6am – 5:30pm
SAT: 6am – 4pm
SUN: 7am – 3pm
BENEDICT RECYCLING SMEATON GRANGE (OPENS 2018)
BELROSE QUARRY / BENEDICT RECYCLING
End of Challenger Drive, Belrose, NSW
Phone: (02) 9450 2512
Manager: Peter McClatchey
Phone: 0424 050 594
Operating Hours:
MON – FRI: 6am – 5pm
SAT: 6am – 1pm
APPIN SANDS QUARRY
Appin Road, Appin NSW
Ph. 0488 282 113
Manager: Mark Arnold
Ph. 0425 789 877
Operating Hours:
MON – FRI: 6am – 4pm
SAT: 6am – 12pm
SANDY POINT QUARRY
Heathcote Rd, Sandy Point NSW
Ph. 0437 941 148
Manager: Craig Potts
Phone: 0438 336 891
Operating Hours:
MON – FRI: 6am – 12pm
COWRA QUARTZ QUARRY
256 Glen Logan Rd Cowra NSW
Manager: Mark Morris
Ph. (02) 6341 3888
Operating Hours:
MON – FRI: 6.30am – 4pm
SAT: 6.30am – 12pm
MENANGLE QUARRY
Menangle Road, Menangle NSW
Ph. (02) 4633 8239
Manager: Wayne Hannaford
Ph. 0425 266 664
Operating Hours:
MON – FRI: 6am – 4pm
SAT: 6am – 12pm
MITTAGONG QUARRY
Wombeyan Caves Rd, Mittagong NSW
Ph. (02) 4878 5159
Manager: Geoff Johnston
Ph. 0425 374 421
Operating Hours:
MON – FRI: 6am – 4pm
SAT: 6am – 12pm
MOOREBANK QUARRY
146 Newbridge Road, Moorebank NSW
Ph. (02) 8761 0088
Manager: Marko Zdrillic
Ph. 0412 777 358
Operating Hours:
MON – FRI: 6am – 4pm SAT: 6am – 12pm
HEAD OFFICE - Sales & Distribution
11 Narabang Way, Austlink Park Belrose NSW 2085
Postal Address: PO Box 431, Frenchs Forest NSW 1640
Phone: (02) 9986 3500
Fax: (02) 9986 3555
Email: sales@benedict.com.au
Operating Hours:
MON – FRI: 7am – 6pm
SAT: 7am – 12pm
BENEDICT RECYCLING WOLLONGONG
171 – 173 Five Islands Rd, Unanderra NSW 2526
Ph. (02) 4274 1322
Site Supervisor: Dean Springfield
Ph. 0412 899 225
Operating Hours:
MON – FRI: 6am – 4:30pm
SAT: 6am – 2pm
Benedict is Sydney's Leading Waste Recycler
Did you know that in the last five years Benedict has recycled more than 2,550,000 tonnes of waste, 

diverting approx. 82% from landfill.
Since 2010 Benedict has worked with Greenfleet to plant a total of 8682 trees. These native, biodiverse forests have offset

more than 2,327 tonnes

of carbon emissions.
"One reason Benedict has been so successful is that they have a strong management team who have been together almost since establishment (Dana, Ernie and Ron) – they blend in together. Each has a different strength which is mutually respected. Real expansion for Benedict came in the early 90s when the team purchased a business owned by an Adelaide entrepreneur – it was a pleasure to be involved."
Norbert Cornell – Accountant
"Benedict's success comes down to a number of factors. Firstly, the energy, dedication and sheer hard work of the owners/managers. For much of the time Ron Smith was the driving force behind Benedict, using his transport background to launch Benedict transport and subsequently move into raw materials. Ron has always been passionate and enthusiastic in everything he does. From business activities to playing bridge he enjoys achieving and usually succeeds. Dana and Ernie have continued where Ron left off. Secondly, Benedict's has shown the ability to adapt. From its beginnings as a transport company it has changed over the years to a significant player in Construction Materials as well. This ability to adapt has significantly enhanced the growth of the company. Thirdly, Benedict's honesty in negotiations has been a characteristic of the company. Be it as a supplier, a customer, or a joint venture partner, they are open and honest in their dealings."
Bob Bornstein – Boral
"I have fond recollections of negotiations with Ron Smith in the 1980's over delivered price of sand to our Concrete plants. These would become horse trading marathons, sometimes arguing over a few cents in a delivered price of $8.00 or so. We always reached agreement and we always had fun. Although Ron complained bitterly of being ripped off, I suspect the "wins" were evenly shared. And, of course, all deals were done on a handshake in those days. No photos I'm afraid, but, on a personal note, having been with Boral over 45 years, I have been involved with Benedict for most of my working life. In many ways I have grown up with Ron and Dana and value their friendship. I have learnt much from them over the years about balancing friendship and business, work ethic, being entrepreneurial"
Paul Chenery – Komatsu

For more information call us today!